How to Get Help Paying for Drugs You Can't Afford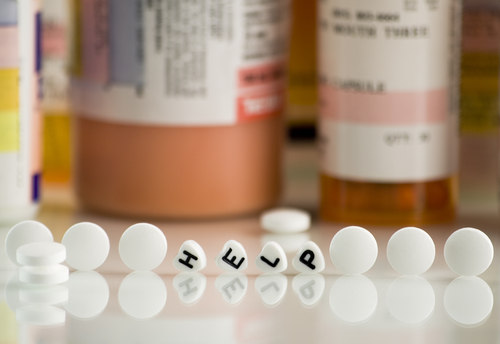 This is the story of nearly every American it seems. Due to lack of insurance, many are unable to seek medication help that is sorely needed. On the other hand, drugs have become so expensive that one simply cannot afford to purchase them, which results in a medical condition becoming serious and possibly, going out of hand. Don't despair! You can always take the help of prescription assistance programs that provide medication help to those who are unable to afford their own medication.
About Patient & Prescription Assistance Programs
Just like any other Rx financial assistance program, there are a set of eligibility requirements that have to be met first by the one seeking medication help. The income limit that is put forward by federal poverty guidelines varies from 100% to even 300% in some cases.
The number one requisite of such programs is that the applicant must be an American citizen or at least a legal resident of the country. One other restriction that is placed on applicants seeking medication help is that of insurance or lack of, in this case, although this also depends from program to program.
Programs Run by Drug Companies
The process involved in finding out whether or not a person is eligible for patient and prescription assistance programs that are offered by pharmaceutical companies is fairly simple and straightforward. All you will have to do is mail the application, along with all the necessary information regarding your financial situation and other details. There are downloadable forms available from the company's website of your choice.
Programs Run by States
Medication help and assistance programs are also offered by a number of states and vary accordingly. In general, such programs are more centered on the elderly, disabled, or people who need financial aid. If you are looking for prescription assistance for specific medical conditions such as HIV/Aids, end-stage kidney disease etc, they are an ideal choice.
What Are Drug Discount Cards?
Another option that you can avail and which most states, non-profit organizations, such as the RX Helper, and retail pharmacies offer, is drug discount cards as well as Rx financial assistance programs.
It's very important that you purchase such a card from a well-known and reputable organization, as well as being fully aware that drug discount cards are not health insurance of any type. How will you know that the card you are purchasing is from a reputable company? Chances are thst organizations such as RX Helper will have listed them in their database, but any discount card that comes with a 30 day refund policy and clear terms and conditions, is a good bet.
Get Help Sorting it All Out
It may prove hard for you, to separate the authentic prescription assistance and medication help programs from the non-authentic one, and then fill out necessary paperwork on your own. This is where organizations such as Advocate My Meds come in and provide free information to non-insured or even under-insured patients seeking Rx financial assistance. In addition to this, they offer an extensive database featuring pharmaceutical companies, doctors and other healthcare providers, patient advocacy programs etc from all over the country that you can make use of.