The 411 on Patient Assistance for Cymbalta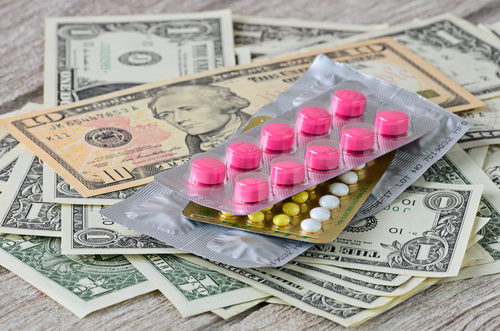 There comes a time when we have to get prescription medication to help ourselves whether it is for physical or mental health. Prescription medication can get very expensive. Medication can cost up to $100, and even more for less common conditions. I know when I get my paycheck, I don't want it all going straight to bills that I have to pay. If you have medications you have to pay for out of pocket, you probably have very limited spending money when you are done paying for them. No one wants to have to deal with that. Now there are prescription assistance programs that will help patient assistance for Cymbalta.
What Are Prescription Assistance Programs?
Prescription assistance programs, just like Advocate My Meds, help patients pay for their medications. They help people who are under-insured or uninsured and need access to prescription medications in America.
Many people need financial assistance in America but are unable to afford them and will live without the proper medicine. That is why Advocate My Meds was created, to help those who need the help They are a full service prescription assistance program.
What is Cymbalta?
Cymbalta, also known as Duloxetine, is a generic formula medication that is used to treat depression. Cymbalta is also used to treat other psychological or physical conditions such as anxiety, fibromyalgia, or neuropathic pain.
Cymbalta first started in 2004 when it was approved by the FDA. Throughout the years it has been discovered and approved for many different other diagnoses. The last one was in 2010 for chronic musculoskeletal pain.
What is Patient Assistance for Cymbalta?
Many people use Cymbalta and the sales of Cymbalta generate billions of dollars a year, but people still have difficulty affording it. For insured patients, the copay of Cymbalta is around $10-$20. That is for people who have insurance. Those that do not have to pay a lot more money, and they vary between pharmacies, so patients have to do extensive research for the best deal to save their out of pocket money.
Patient assistance for Cymbalta will result in patients that are uninsured not having to pay full price for Cymbalta. Prescription assistance programs take that burden off the patient's shoulders; all they have to do is enroll.
The eligibility for patient assistance for Cymbalta is having income and medical that fit the guidelines. Advocate My Meds will help you with providing information that will help best with fitting the guidelines that will help pay for Cymbalta.
Once enrolled, you will be able to get financial help as well as update and check on your enrollment status.