Advocate My Meds ensures you have access to Dulera through our Merck prescription assistance. Dulera is an inhaler used to control and prevent asthma symptoms, especially wheezing, in people over the age of twelve. It works by reducing irritation and swelling in the airways so that the lungs can receive more air. This medication is meant to be used regularly and NOT to help sudden and acute asthma attacks. When taken regularly, it can help with the amount of time lost at school or work from asthma attacks and regulating breathing. If you're someone who needs financial assistance for medication, then Advocate My Meds is here to help you. We offer Merck prescription assistance program that covers Dulera medication costs as well.
About Dulera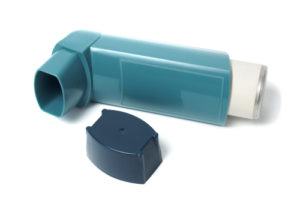 Dulera combines the medicines mometasonefuroate and formoterol. The combination helps to decrease inflammation in the lungs, as well as relax the muscles in the airways around the lungs. The drug is made by Merck and Co., Inc., and was approved by the Food and Drug Administration in 2010, and is available through our Merck prescription assistance program.
Get Help Paying for Dulera TODAY!
When asthma patients were studied after taking Dulera, it was shown to contribute to a significant improvement in lung function. In a period of six months, 70% of patients taking Dulera did not have an asthma attack.
Cost of Dulera:
The cost of Dulera varies from $280 to $358. Coupons do exist to help reduce the price.
Side Effects:
Always remember that your doctor has prescribed Dulera because they believe the positive effects outweigh the possibility of a negative side effect. Side affects are rare, but may include:
Stuff nose

Hoarseness

Dry Mouth

Throat Irritation

High Blood Pressure