What is Abstral? Abstral Prescription Assistance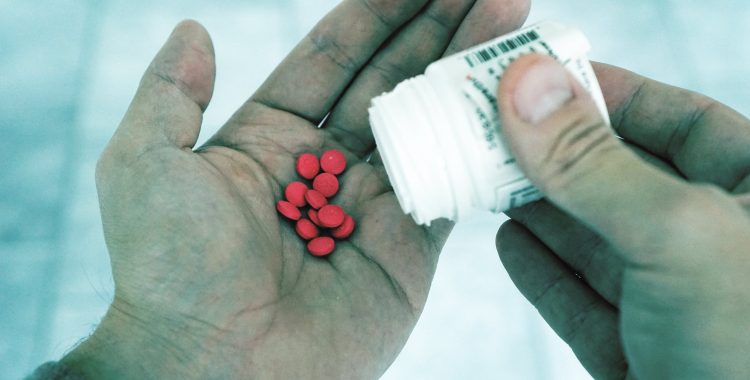 Abstral – also known as fentanyl – is an incredibly potent opioid analgesic that is intended for oral sublingual administration. The tablet is available in six strengths and is prescribed based on the severity of a patient's pain and their tolerance towards opioid-containing medications. This drug is commonly prescribed for breakthrough pain in cancer patients who already exhibit a tolerance towards pain medication.
Patients who are considered opioid tolerant:
Patients who take at least 25mg oral oxymorphone daily
Patients who take 8mg of hydromorphone daily
Patients who take at least 60mg of oral morphine daily
Patients who take at least 25 mcg of transdermal fentanyl/hour
Patients who take at least 30mg of oral oxycodone daily
Fentanyl Dosage and Administration
Abstral is only to be prescribed by a healthcare professional who is trained in the administration and prescription procedures of Schedule II opioids to treat severe cancer pain. As part of the TIRF REMS Access program, Abstral, a fentanyl-containing medication, may only be dispensed to outpatients who are enrolled in the program. Enrollment in the TIRF REMS program on behalf of the professional or patient is not required for inpatient administration such as hospices, hospitals, and long-term care facilities that have inpatient prescribing abilities.
With fentanyl and all other opioids, the safety of patients is dependent on both the patient and the health care professional adhering to strict conformity with the approved labeling in respect to patient dosing, selection, and proper conditions for use. All doses must start with a single 100mcg tablet. Dose titration is required to provide adequate analgesia after taking Abstral. If adequate analgesia is not achieved within 30 minutes, the patient may dose a second tablet as directed by a healthcare provider. Patients must wait at least 2 hours before taking another dose of Abstral. No more than two doses of Abstral may be taken during a period or episode of severe pain.
Fentanyl Side Effects
Fentanyl is an incredibly potent medication, roughly 50 times more powerful than heroin and 100 times more potent than morphine. It is the most potent pain reliever available for use in medical treatment and is used almost exclusively for cancer patients and severe chronic pain. Because of how powerful this medication is, accidental overdose and deaths are not uncommon. This is why it is incredibly important to take this drug exactly as prescribed.
Side effects of this medication can include: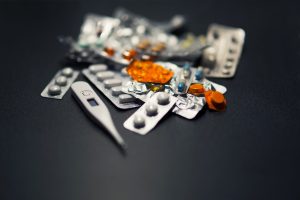 Difficulty in concentrating
Drowsiness
Confusion
Constipation
Weakness
Dry mouth
Constricted pupils
Unconsciousness
Slower respirations
Decreased heart rate
Nausea
Sweating
Flushing
Confusion
Stiff or rigid muscle
Tight feeling in the throat
With transdermal patches: redness, rash, itching, swelling at site of application.
Signs of an overdose can include:
Unresponsiveness
Feeling faint, dizzy, or confused
Trouble walking or talking
Cold, clammy skin
Severe sleepiness
Slow heartbeat
Slow or shallow breathing
Fentanyl Prescription Assistance
If you are having difficulty paying for your Abstral or fentanyl prescription, Advocate My Meds is here to help. We offer prescription assistance via prescription assistance programs, programs that help patients afford prescription medications that they would otherwise be unable to afford. We work with healthcare professionals, doctors, community outreach groups, and patient advocacy groups to help fund the medications you need. If you are an uninsured or under-insured American, you may qualify for prescription assistance. Call us at (877) 870-0851 or visit our contact page to learn more today!