Tips To Save On Your Prescriptions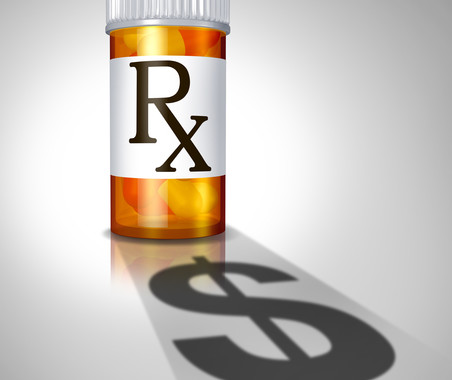 If the recent statistics are to go by, over 46 million Americans do not have health insurance at all and millions of them are totally underinsured. This means that we are spending millions of dollars on our medications, yet most of us still aren't able to fill our prescriptions. It wouldn't be a surprise for you to learn that people with low incomes or those who are aged require double medications and thus, are facing the biggest economic lumber. As a result, such patients don't get the right amount of medication, which renders them unable to manage their health problems.
However, there are ways that you can cut your medical costs in a much easier manner than you think. Here's how you can save on your medical prescriptions:
Free Samples
Generally, doctors receive samples of the medicines they prescribe to patients. A doctor's closet is filled with branded medications that are often left in the rear by the medical representatives. You can make use of these samples to determine your tolerance towards it. It is senseless to buy an entire month's medicine without verifying whether or not it will suit your body. However, if the medicines are intended to cure a short-term illness, then free samples dosage would be enough for you.
Split the Pills
If your medicines come in a higher dose, it's preferable to buy them and split them before consumption. However, it is advisable to seek the recommendation of your doctor prior to dividing your medicine. Let's take an example here: if you have been prescribed 40 milligrams of a medicine per day, you can buy a month's medicine of 80 milligrams at the same price or a bit higher, split it and consume it. By doing so, you can cut down your medical expenses by nearly half and you can make it last for at least two months.
It is important to note that splitting all medicines isn't safe. According to doctors, enteric-coated medicines and time-release drugs aren't safe to split.
Benefit From Patient Assistance Programs
Majority of the drugs we are consuming today fall under the category of PAP. Patient Assistance Programs are programs that are set up by various drug companies with the intention to offer low-cost or free drugs to uninsured people of the society who cannot meet the expense of medical prescriptions. To avail Patient Assistance Programs in U.S, the following criteria must be met:
The patient must be a U.S citizen,
The patient mustn't have any prescription insurance (or little),
Must have an income that accounts to 200% of the poverty level stated by the Federal Government.
Such programs extend financial assistance while offering an invaluable resource to patients so that they can meet their drug course of therapy and become healthier individuals. From simple sinus diseases to major life-threatening illnesses, almost everything gets covered in a Patient Assistance Program.
If you are interested in availing medication help via prescription assistance, then turn to Advocate My Meds and obtain RX assistance. Visit their website https://advocatemymeds.com/ for complete details.