The Cost of COPD and RX Financial Assistance Programs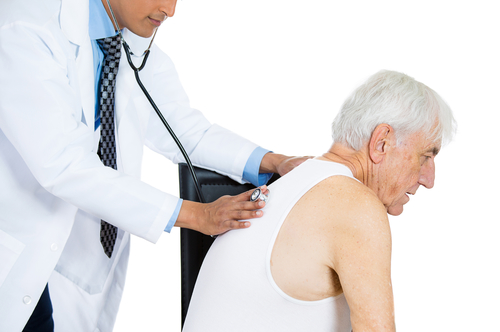 Chronic obstructive pulmonary disease is a condition that isn't just physically draining, but financially as well. No one knows this bitter truth better but those who are suffering from it and know from firsthand experience how harrowing and stressful the entire ordeal can prove to be.
Not only is help costly but often enough, sufferers also lose their earning capabilities to the disease, which in turn makes them lose their health insurance too.
The Price of COPD without Prescription Assistance
In the case of Michael Ofchus; a resident of Texas and long-time sufferer of COPD, his health insurance was enough to cover most of the costs that are associated with complete treatment of the condition. However, very few people with COPD can say that about themselves.
If not for health insurance, Ofchus would have had to pay $815 per month or more for the items necessary for better management of the condition. He is one of the very few lucky ones, as most individuals don't have enough insurance or are so poor that to get the life saving medication, there's no other option but to rely on the government for RX financial assistance and patient RX assistance programs.
The Affordable Care Act
The introduction of the Affordable Care Act is a good solution for many sufferers of COPD, as certain provisions in the act will benefit people who are uninsured or under-insured in their pursuit of better COPD RX assistance and medication help.
In addition, insurers are now offering such coverage through the insurance which will make sure that individuals are no longer denied simple coverage of a pre-existing condition, such as COPD, which has provided a positive shift to the previous insurance marketplace.
How Advocate My Meds Comes To The Service Of Individuals Looking For RX Financial Assistance and Medication Help
One way that individuals can save a ton of money, while getting the needed COPD RX assistance is to find out as much as they can about assistance programs, both private and public. Information regarding the Affordable Care Act and other governmental patient RX programs is not only difficult to navigate but can be very confusing, which is why taking help from an organization that specifically deals in such matters is the smart thing to do.
The RX Helper is a monthly service that brings together America's top pharmaceutical companies, doctors and healthcare providers as well as patient advocacy organizations to aid patients without medication help coverage, receive the prescription assistance they need, either through public or private programs.
The organization also works to increase awareness amid patients of the RX assistance programs that can be found in the country, specifically designed for a condition or disease such as the asthma RX assistance or COPD RX assistance program. It also aims to increase the enrollment rate of uninsured or under-insured individuals into such programs if they qualify according to the requirements put forward by them.