How to Get Help Paying For Lyrica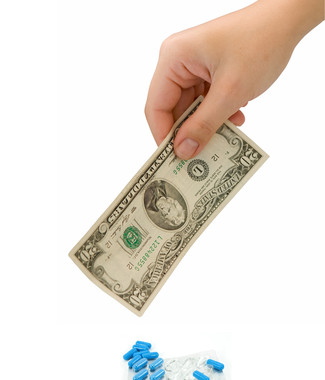 In America, there is an estimated 3 million people that have developed epilepsy. That is 1 in 26 people who have it or will develop epilepsy. Two-thirds of the patients who develop epilepsy are unknown of Lyrica the cause, but there are treatments for it. One of the treatments for epilepsy is Lyrica.
Lyrica is an anti-epileptic drug that was approved in 2004 by the FDA. Lyrica is the brand name and generic name is Pregabalin. Anti-epileptic drugs are also called anticonvulsant and they work by affecting chemicals in the brain that send pain signals across the nervous system. Lyrica can be also used to treat fibromyalgia, and pain from nerve damage in people with diabetes.
How to Get Assistance
Lyrica, like any medication, can become very expensive without insurance. There is a flaw in America's system where there is a large group of people who do not make enough money to afford insurance and make too much money to qualify for Medicare. This leaves a lot of people having to pay for medication out of pocket.
That is why prescription assistance programs like Advocate My Meds were created. They help Americans who are noninsured pay for their medications, including Lyrica. The cost of Lyrica without insurance can be anywhere between $100-$350 depending on the pharmacy and dosage. That is a lot of money that most people cannot afford.
Advocate My Meds can help pay for the cost which will help with epilepsy, that can be a dangerous condition. The financial guidelines qualify for American's that are without insurance and/or are in an economic hardship. The Federal Poverty Guidelines are used for financial eligibility. Federal poverty income line has to be lower than 200%.
| Household Size | 200% |
| --- | --- |
| 1 | $22,340 |
| 2 | $30,260 |
| 3 | $38,180 |
| 4 | $46,100 |
| 5 | $54,020 |
| 6 | $61,940 |
| 7 | $69,860 |
| 8 | $77,780 |
| For each additional person, add | $7,920 |
Each applicant is reviewed extra carefully and with fairness to make it equal opportunity to all who meet the requirements.
For more information or questions on getting help paying for Lyrica or other prescription medication you can call 877-596-1604 or fill out the contact for at advocatemymeds.com/contact-advocate-my-rx-meds/