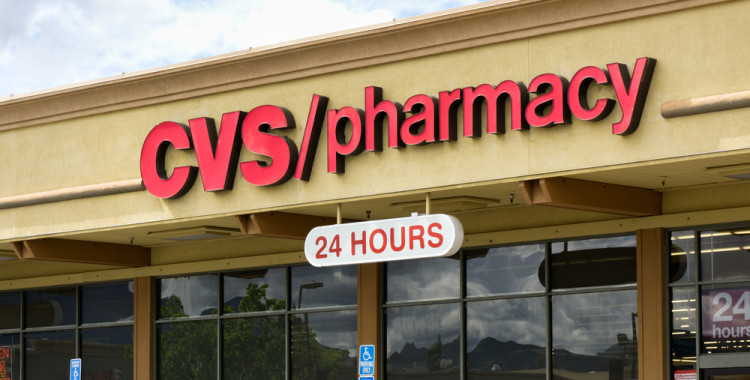 CVS will be making some changes in 2016 to their prescription drugs sold at their pharmacies. Customers have the option of prescription benefit insurance for CVS/Caremark but certain drugs will not be allowed through these benefits. They dropped about two dozen from the list but are offering generic equivalents.
The big debate is over one of the drugs called Viagra which is for erectile dysfunction. The brand Pfizer's Viagra will not be covered, but Cialis from Eli Lilly will be covered instead.
The list started in 2012 with only 34 drugs that will be excluded and now will rise to 124 banned CVS drugs in 2016. This is because the companies that are paying CVS employees drugs want to keep the spending at a control by slimming down the list of approved drugs. "For those drugs that are removed, equally effective products with lower overall costs remain available," CVS said in a statement. "Since introducing our industry-leading and rigorous approach … in 2012, we have delivered significant savings for our plan sponsors."
This is because when a new drug is release, other companies cannot make a generic version for a few years after the drug was released. This allows the drug company to raise the price because there is no competition. When the time does pass where other companies can make it, then the price of the drug goes down from the competition. The insurance companies have to update their prescription benefits almost every year because of the companies being allowed to make generic brands.
Here is a list of the drugs that will be banned.
Abilify (antipsychotic)
Amitiza (irritable bowel disease)
Avonex (multiple sclerosis)
Bydureon (diabetes)
Carac (dermatology)
Cardizem, including Cardizem CD, Cardizem LA and its generic (high blood pressure)
Clobetasol spray (dermatology)
Clobex spray (dermatology)
Cymbalta (depression)
Diovan (high blood pressure)
Exforge, including Exforge HCT (high blood pressure)
Extavia (multiple sclerosis)
Fluorouracil cream 0.5% (dermatology)
Fortesta (testosterone replacement)
Fosrenol (kidney disease)
Incruse Ellipta (Chronic obstructive pulmonary disease)
Intuniv (ADHD)
Invokameet (diabetes)
Invokana (diabetes)
Matzim LA (high blood pressure)
Monovisc (monovisc)
Noritate (dermatology)
Plegridy (multiple sclerosis)
Qsymia (anti-obesity)
Relistor (gastrointestinal)
Valcyte (anti-infective)
Viagra (erectile dysfunction)
Zubsolv (opioid dependence)
These CVS banned drugs will still be sold at the store, but at their original price without any benefit discounts. The generic drugs that will be available instead are supposed to be 'equivalent' to the name brand with the same active ingredients. All these new changes will be made in the year 2016.