Novolog Manufacturer Coupon 2019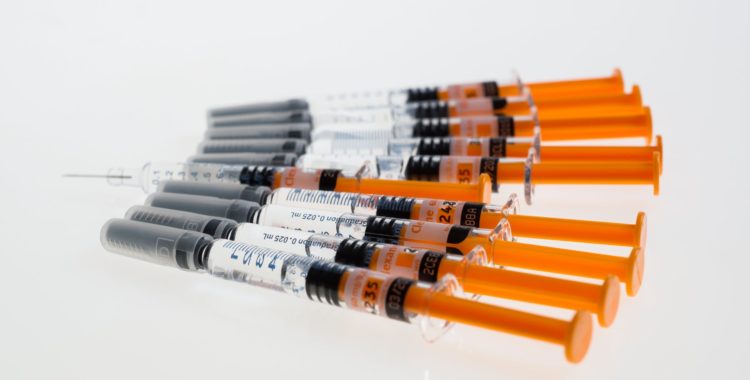 Novolog, also known as insulin aspart, is a medication that is used to treat diabetes mellitus, which includes diabetes type 1 and diabetes type 2. This drug is incredibly popular among individuals that suffer from diabetes; however, there is no generic option and it can be incredibly expensive. 1 carton, which contains 5 flexpens, can often range from $500-600. Simply put, this medication is not affordable for many Americans. Even with a manufacturer coupon, it can still be more than a nuisance. This is why Advocate My Meds was formed. But first, let's take a look at exactly what Novolog is.

Type 1 diabetes occurs when a person does not produce enough insulin in the pancreas, which prevents sugar from entering the cells. This is a chronic condition that requires the patient to inject insulin into the body to help regulate blood sugar levels.

The symptoms of Type 1 diabetes may include frequent thirst and urination, extreme hunger, weight loss, mood changes, and blurred vision. Conversely, it can also cause weight gain and other symptoms depending on the individual. The treatment recommended is insulin, along with proper diet and exercise to help control high blood sugar. Without control of high blood pressure, there can be blindness, loss of limbs, kidney damage and death.
Novolog
One of the main treatments for diabetes is a form of insulin called Novolog. Novolog was created to treat people with Type 1 diabetes and is a man-made form of the human hormone insulin.

The generic name is called insulin aspart. Other names are NovoLog and NovoRapid, which are all from the pharmaceutical company Novo Nordisk. Novolog has proven to be one of the most fast-acting insulins in the world. The medication works in about 15 minutes and peaks between 1-1.5 hours and remains active for 3-5 hours. Patients generally take a shot via a flexpen or through a pump.
Paying For Novolog
Insulin is an important part of a patient's life with type 1 diabetes. It is essential to have the best medicine for a chronic disease. But paying for these medicines can be tricky. Novolog is covered by 90% of insurance programs. But there are still people who have to pay out of pocket for their insulin. The full cost of Novolog can be expensive and a vial of 10mL can cost half a grand.

If you need help paying for your insulin, in particular Novolog, Advocate My Meds specializes in helping those who cannot afford their medication.
Advocate My Meds has specialists working around the clock to insure your eligibility and qualifications, to qualify you for prescription assistance. Our program can help dramatically reduce the cost of Novolog and help you get back on your financial feet. Our agents follow strict medical and financial guidelines to help as best as they can.
Medical Guidelines
There are several factors that are taken accordingly when examining your medical history according to the guidelines.

Insurance
Pharmaceutical company
Specific medication
Co-pays
Deductibles
Income level
We help under-insured and uninsured Americans obtain the medications they need at a price that makes sense. For more information on guidelines, eligibility, and enrollment, please visit Advocate My Meds