How To Get ProAir Patient Assistance
Salbutamol sulfate (alternatively albuterol) is an asthma medication sold under the brand name ProAir™. It works is by treating the breathing problem in patients, and it is an HFA aerosol that, when used, widens the airways of the lungs allowing the patient to breath more easily. If you're looking for a ProAir discount, our patient assistance program can help!
Advocate My Meds is a prescription finance program that offers help to those in need. If you or a loved one suffers from asthma or other conditions Advocate My Meds can help, call the #1 prescription assistance service at 877-596-1604 TODAY! You can also fill out the form below to get started:
Get Help Paying for ProAir TODAY!
History of ProAir
ProAir was first approved by the FDA in October 2004. It is manufactured by the company, Teva Pharmaceutical Industries Ltd. In 2008, a study showed that ProAir HFA revealed significant bronchodilator efficiency in patients that have asthma that are ages 4-11 years old in the pediatric department.
ProAir RespiClick
The RespiClick from ProAir is multi-dose breath-activated rescue inhaler. There is no shaking necessary, the dose of medicine will be prepared in a single click. The medicine is a dry powder that does not spray. The dose of medicine required is measured out for the inside. Through the RespiClick, the symptoms of asthma are relieved through breath activated medicine.
ProAir HFA
ProAir HFA is a rescue inhaler. It works by turning red when the inhaler is almost completely empty. This helps the patient in notifying them how many doses they have left and when they should replace the inhaler. It is user-friendly and traveler safe because it does not need to be stored in a moisture-resistant pouch and it does not need to be stored upright. If also does not need to be reprimed, even if it is dropped.
Other Statistics About ProAir Discount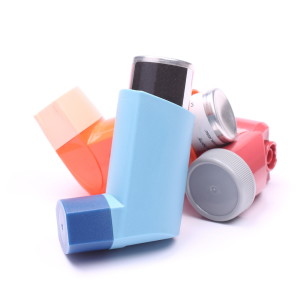 When using ProAir, the side effects may include headaches, dizziness, and rapid heartbeat. Inhalers used to be chlorofluorocarbon (CFC)-based albuterol which was bad for the environment. Now the FDA and U.S Environmental Protection Agency mandates HFA albuterol inhalers. Teva Pharmaceuticals Industries Ltd. Has their headquarters in Israel but Teva Specialty Pharmaceuticals is based is a respiratory division based in the US.
If you or a loved one has asthma-related symptoms and is struggling to pay for ProAir, Advocate My Meds can help. We offer a discount on ProAir or full price covered for those who fit the requirements. Call today for any questions about getting your ProAir discount